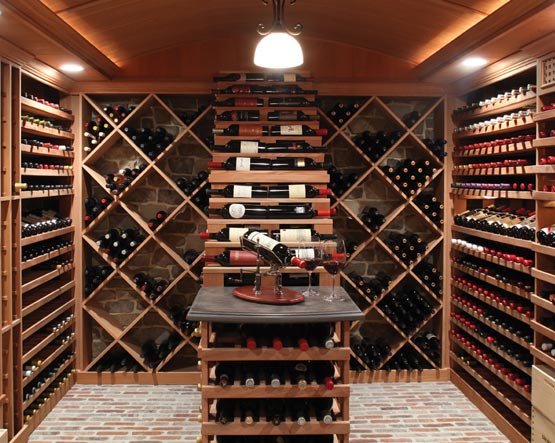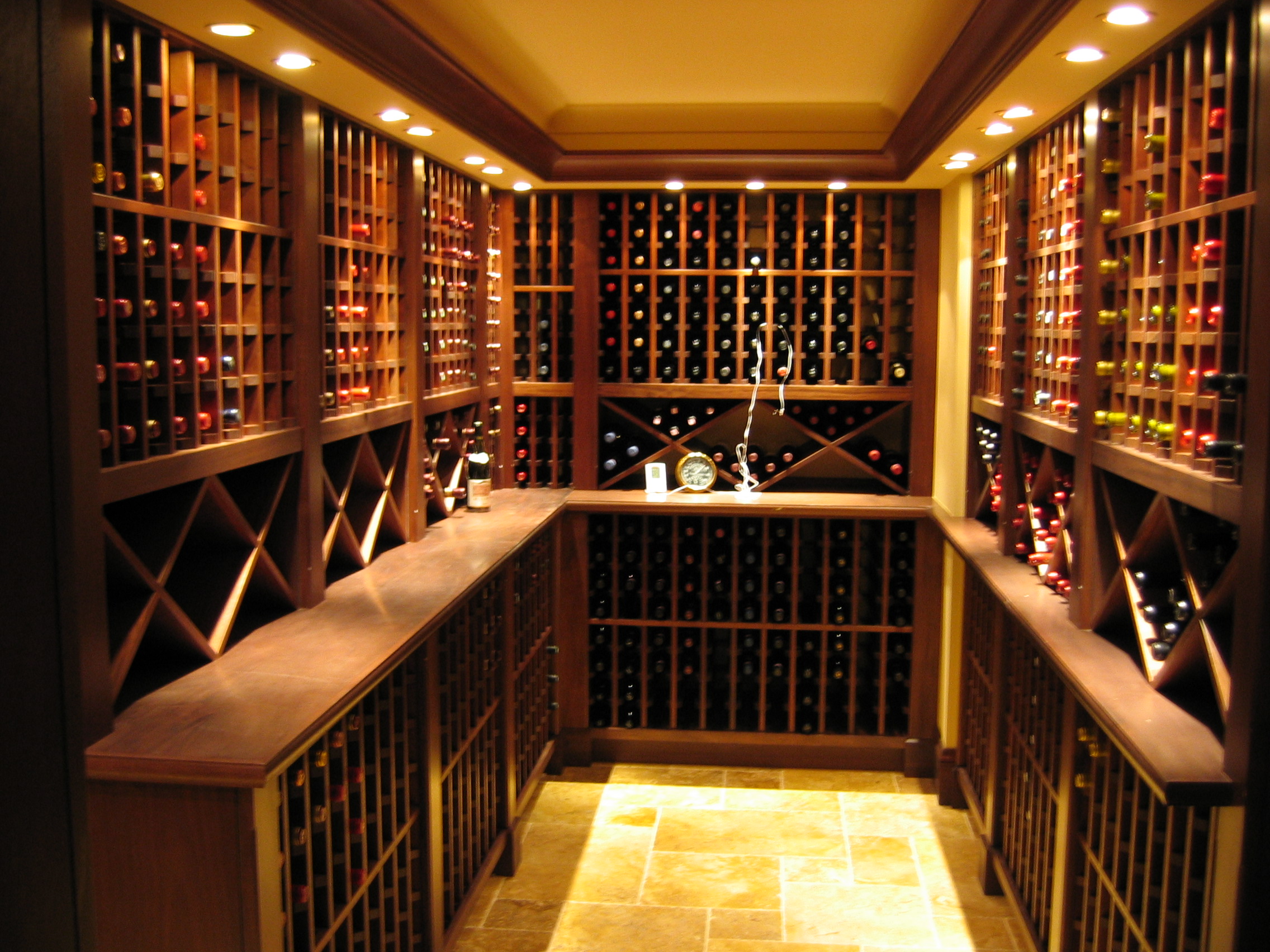 BEVWORKS FOR PRIVATE CELLARS
When should I drink the wines in my collection?
Answering this is at the heart of what we do. Based on your goals, we catalog and organize your collection making it easy to search and pick the right wine every time. Our methods are guided by nearly a dozen categories and backed by 20 years of experience. A managed cellar will give you the confidence of knowing your wine is stored and displayed properly for drinking and showing off.
A client of ours accumulated wine over several years, much of which were gifts, leaving them with a large variety of single bottles on the shelves. Some of the wines were around for years and now they weren't sure what was worth drinking, how they should be organized, and they were tired of the clutter. Within a day Bevworks identified which wines should be discarded, which should be enjoyed soon, and which were worthy of holding onto. We created a simple organization method based on their goals so they know exactly where to look and where new wine should go. Their shelves are now beautifully organized and they grab the right wine every time.
What are your Private Cellar goals?
The convenience of our Private Cellar service enables you to own your "Dream Cellar". For some, that may mean creating an auction worthy collection while for others that may be simply never letting a bottle go to waste. We customize the service to you and your collection with perks like barcoded labels listing the information most important to you. We make a Bevworks Private Cellar available on your phone and online making it easy to pick what to drink and know your total wine investment.
Another client is just beginning their wine collection but wanted to get it right from the start. Bevworks organized their wine with their end goals in mind. Now they have a convenient and professional method to add new wines to their collection keeping it organized and searchable as it grows.
 
What should I buy and drink next?
Based on your tastes and Private Cellar goals, we make sourcing and organizing wine for your collection effortless. Our experience and expertise can help you to find the perfect wines for special occasions, for entertaining large groups, or for investing in long term. Our industry connections can alert you to opportunities to grow or replenish your cellar. And when buying is half the fun and drinking is the other half, we handle all the details in between.
 
What now?
Find out how Bevworks can help you own the perfect Private Cellar by arranging for a free consultation with our founder Joe Breaux. Enter your info and Joe will reach out right away.
As of 2016, Joe has spent 20 years in the restaurant and wine industry. Miranda, with a BA from ORU, has been in accounting for nearly 15 years.
While managing at Fleming's Prime Steakhouse & Wine Bar, Joe certified as a Sommelier and worked on Fleming's National Wine PMO committee. The skills learned managing at Fleming's opened the door to a position as GM and Beverage Director for a small restaurant group. In this position, Joe was responsible for operations as well as beverage programs and special events for three restaurants while gaining valuable experience managing a multi-unit operation. With a desire to focus on wine, Joe started BEVWORKS to help restaurants with their beverage programs. In 2012 Joe helped Justin Thompson open PRHYME Downtown Steakhouse. Within six months BEVWORKS helped open Tavolo Italian Bistro, and added Juniper 3rd Street Bistro. Joe also continues to work with the Philbrook Wine Experience (among the nation's top ten wine fundraising events) with vintner relations and developing their trade education seminars.
Miranda began working in 2003 for a family owned accounting firm wearing many hats gaining experience performing accounting, marketing and public relations, payroll, AR & AP, general Ledger, taxes and financial statement preparation. In 2006, Miranda took a position with Kaiser Francis Oil Company as the Special Projects Accountant. Eight short months later she was promoted to the position of Royalty Relations Liaison (the youngest in company to hold that position) where she became the "voice" of KFOC managing company relations with 10,000 royalty owners. It was in this position that Miranda honed her skills for processes and client services.
In June of 2012, Miranda and Joe cofounded BEVWORKS. The two have since added a Wine Brokerage to their restaurant consulting service helping boutique wineries build sales and distribution. Combining their experience in restaurants, wineries, client relations and distribution, Joe and Miranda make a dynamic pair helping clients build their ideal cellars.